The 327 Federal Magnum was first introduced in 2007 and chambered in the Ruger SP101 revolver.
The 327 Federal Magnum packs a lot of punch for its size. 100gr loads are easily launched over 1400 fps and are extremely flat shooting. We have shot rounds ranging from 85 grains to the heavy hitting Buffalo Bore 130gr hardcast loads through the sample guns. The penetration of the hardcast heavy bullet loads is impressive! Recoil is a very subjective thing, but in my experience, the 327 Federal doesn't generate near the amount of recoil as the 357 Magnum firing comparable loads. Another advantage of the 327 chambering is it's versatility. You can also fire 32 H&R Magnum, 32 S&W Long, 32 S&W, and even 32 ACP through them. This makes a great starter revolver for a younger shooter, as they can start with the very soft shooting 32 S&W Long loads and work their way up as they get more experience.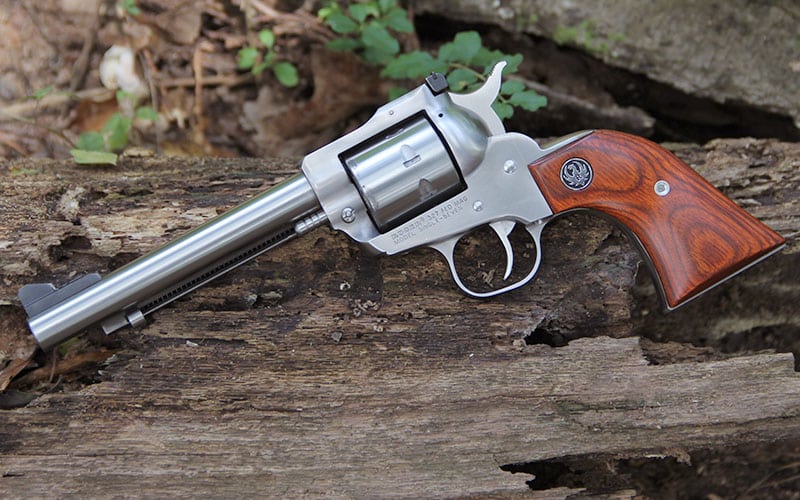 Fortunately, the fine engineers at Ruger tinkered with the design and chose to shorten the barrel shank that extends into the cylinder window which enabled them to lengthen the cylinder ever so much to make the 327 Federal fit. They also were able to make it a seven shot cylinder instead of a six. One advantage of odd number chambered cylinders is that the bolt notches are cut between the chambers and not directly over them. The Single Seven is the gun a lot of 32 caliber shooters have been waiting for since that first release of the 327 Federal. Now you can get your's in 4-5/8″, 5-1/2″, and for the first time in a Single Six non-Hunter model 7-1/2″ barrel.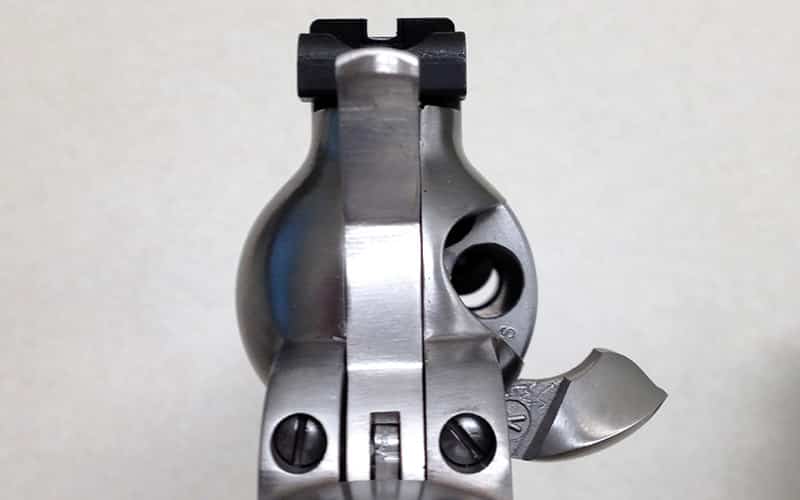 The first thing that came to mind when this cartridge first hit the market was that it would be perfect in the Single Six. Subsequent offerings in 327 Federal were a 7 shot Ruger GP100 and 8 shot Ruger Blackhawk, but neither of these really satisfied the need of a lightweight, easy-packing revolver for the woods. Ruger chambered the Single Six years ago in 32 H&R Magnum, but those are now getting hard to find and demand a decent premium when you do find one. The 32 H&R's were only chambered in blued guns and stainless was never offered other than limited runs of fixed sight models marketed to cowboy action shooters. When talking to Ruger about options for the 327 in a gun more suited to woods use than defensive use, the Single Six was discussed, but due to cylnder length restrictions a simple rechamber wasn't possible.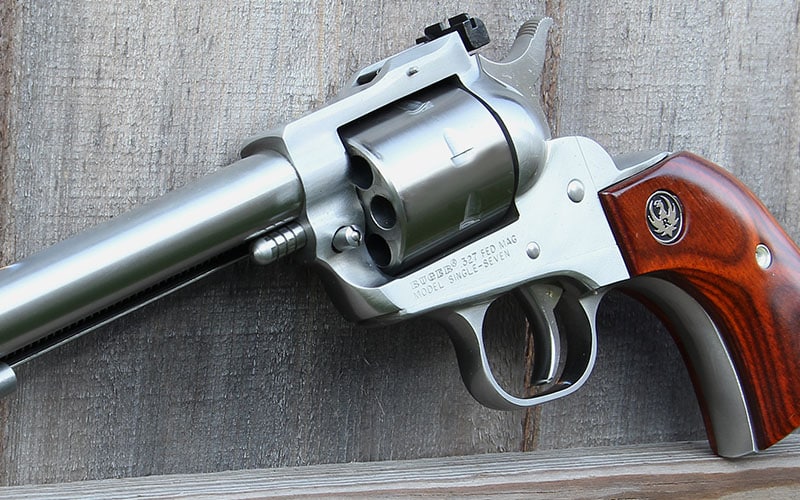 LIPSEY'S MODEL: RUKSSM-4-327 | 4-5/8″ Barrel | Stainless | .327 Federal Magnum | 7 Shot | 34 oz.
LIPSEY'S MODEL: RUKSSM-5-327 | 5-1/2″ Barrel | Stainless | .327 Federal Magnum | 7 Shot | 36 oz.
LIPSEY'S MODEL: RUKSSM-7-327 | 7″ Barrel | Stainless | .327 Federal Magnum | 7 Shot | 38 oz.
Single Action Revolver
Adjustable Sights
Can also fire 32H&R Mag, 32 S&W Long, and 32 S&W Short
Unfluted Cylinder
Wood Gunfighter Grips
Transfer Bar
Year Release: 2014
Production Status: Active
Suggested Retail: $699.00 (Prices may vary)
Consumers: Find Your Nearest Lipsey's Dealer
FFL Holders: Purchase Here