The Ruger K1022-22 has been one of longest running Lipsey's Exclusives ever produced. Over the years, there have been a few in-line changes to the gun. The first rifles produced had silver aluminum trigger guards, which were then changed to black, and then to the current gray polymer trigger guards.



They have always featured a birch version of the Deluxe Sporter stock with swivel studs and a rubber butt pad. The original guns had the standard brushed stainless steel finish and later models had the matte stainless finish. Future production should have the re-instated brushed stainless finish. This gun has been extremely popular and they shoot and carry like a dream.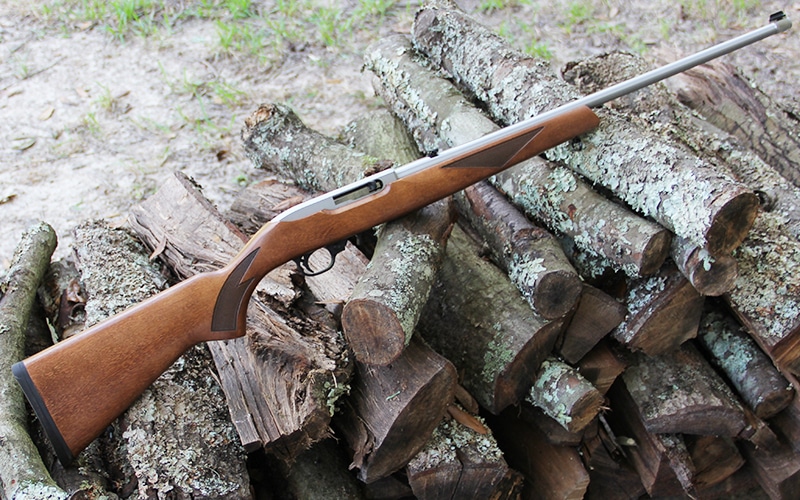 LIPSEY'S MODEL: RUK1022-22 | 22″ Barrel | Stainless | .22LR | 10+1 Capacity | 6 lbs.
LIPSEY'S MODEL: RU1022-22 | 22″ Barrel | Blue | .22LR | 10+1 Capacity | 6 lbs.
Open Rifle Sights
2 Position Crossbolt
Checkered Birch Deluxe Stock
Sling Swivels
Recoil Pad
Rate-Of-Twist: 1-in-16″
Year Release: 2001
Production Status: Active
Suggested Retail: $339.00 (Prices may vary)
Consumers: Find Your Nearest Lipsey's Dealer
FFL Holders: Purchase Here