LIPSEY'S AND VICKERS TACTICAL DELIVER FOURTH EDITION EXCLUSIVE GLOCK
A PARTNERSHIP IS BORN
In 2009 we had just picked up Daniel Defense and at that time Larry Vickers (LAV) was working with them to help launch their new line of AR-15's. Larry came to our facility to train us on the features and benefits of the line and we instantly hit it off. Throughout the next few years, we would catch up at various industry events and even crossed paths at airports.


Every time, the conversation turned to carry pistols and what was good and what wasn't so good on the market. We agreed that when you get down to it, the Glock 17 and 19 are pretty tough to beat. Although, having a glock 19 light might give the 19 the edge. In fact, both Larry and his buddy Ken Hackathorn have been quoted as saying the Glock 17 and 19 are the universal service pistols.
During the 2014 SHOT Show, I challenged Larry to come up with his perfect Glock, basically if he could have it anyway he wanted. What he came back with was what was to be the first of the Vicker's Glocks. – Jason Cloessner
VICKERS TACTICAL GLOCKS – LIPSEY'S EXCLUSIVES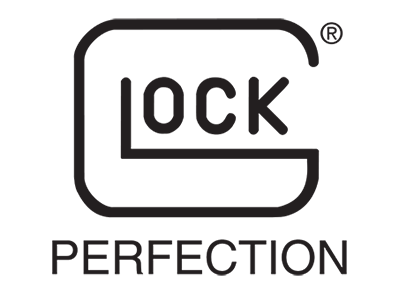 Full FDE has been a staple in the Lipsey's Exclusive catalog for several years and now boasts the popular Vickers customization. The Full Flat Dark Earth Vickers Tactical G17's and G19's feature the RTF2 frames along with Tango Down extended slide catch, mag release and magazine base plate. A matching FDE grip plug with integral GLOCK tool is also included. The front sight is a green/yellow tritium Ameriglo Pro I-DOT with the Wilson Combat U-Notch rear.
LAV is a big fan of the RTF2 grip texture. The RTF2 is an aggressive texture that was featured for only a few years on Gen 3 Glocks. The original RTF2 guns had the new "fish gill" slide serrations which Larry did not like. Not only were they not visually appealing, they actually were not as effective as the standard vertical serrations. So as a base gun LAV spec'd out a RTF2 Gen 3 with standard vertical slide serrations. He also liked our FDE color frame guns, so he requested that color as it had never been done in a RTF2 frame.

LAV has several GLOCK parts that are produced by Tango Down and Wilson Combat. At that time (there are additional parts now) Tango Down made the Vickers Tactical Slide Release, Magazine Catch, and Magazine Base Plates. Wilson Combat produces the Vickers Tactical Battle Sights that include a plain rear U-notch and tritium front sight. Obviously, his perfect GLOCK would have these parts on them as they are true improvements to the use of the pistol. We thought it would be cool to run these with a LAV serial number to make them that much more special.
With this info in hand we approached GLOCK to see if they would be interested in doing this project. After some negotiating, we came to terms and the project was given the green light. 2500 G17's and 2500 G19's were agreed upon and the only caveat was that GLOCK would not install the Tango Down parts at the factory but would install the Vickers Sights. Tango Down made up special parts kits that could be put in the box for installation by the dealer or the end user.
To say these guns were a success is a major understatement! The run sold out extremely fast with guns selling online for way over MSRP when you could find them.

Immediately, after the first run of FDE Vickers GLOCKs we were inundated with request for another run of guns. Larry was also getting numerous request. We took a lot of the feedback that Larry got from consumers and made a couple of changes for the next run. A lot of people wanted a fiber optic front sight. The second request was to do it in the new Glock Grey color that we had just announced. This time around Tango Down had just started producing the Vickers Tactical Grip Plug that also has an integral takedown tool so that part was added to the parts kits. A green fiber optic front sight from Wilson Combat was chosen to round out the package.
In order to do this run in a timely manner, GLOCK would have to use standard serial numbers for this run and not the LAV prefix. Since the G19 was more popular than the G17 the first time around we changes the quantities to 3000 G19's and 2000 G17's. Not only was this the first RTF2 frame in grey, it was also the Gen 3 GLOCK we have done in grey. All 5000 pieces came in at once and sold out in 4 days! Needless to say, the Vickers GLOCK was one of our most popular Lipsey's Exclusives ever. With such a positive outcome and incredible sale numbers, it's no surprise that so many gun enthusiasts are getting into the gun accessories wholesale market. Why wouldn't you want to be a dealer with these unbelievable sales numbers?
Consumer feedback was overwhelming in favor of an all black model. Originally, we talked about doing all black sights as well, but the feedback we got was that some sort of contrasting front sight was more desirable. Both Larry and I are fans of the gold bead front sight. They offer great visibility in day light, but also are usable in dim light where a fiber optic is not. GLOCK agreed to re-instate the LAV prefix serial numbers, but this time added an extra zero so we could start back over at LAV00001.
"I'm proud to be working with Lipsey's on a pair of GLOCK pistols that not only feature my parts, but are offered in a configuration never before available in the market. Serious GLOCK fans take note, these guns are a must have."
– Larry Vickers
LIPSEY'S AND VICKERS TACTICAL DELIVER FOURTH EDITION EXCLUSIVE GLOCK

Full Flat Dark Earth GLOCK 17 & 19 RTF2 Frame
Black GLOCK 17 & 19 RTF2 Frame
Grey GLOCK 17 & 19 RTF2 Frame
Two-Tone Flat Dark Earth GLOCK 17 & 19 RTF2 Frame
Wilson Combat Vickers Elite battle sights, green tritium AmeriGlo front, U-Notch rear (Full FDE Model)
Wilson Combat Vickers Elite battle sights, gold-bead front, U-Notch rear (Black Model)
Wilson Combat Vickers Elite battle sights, fiber-optic front, U-Notch rear (Grey Model)
Wilson Combat Vickers Elite battle sights, tritium front, U-Notch rear (Two-Tone FDE Model)
Tango Down mag catch
Tango Down slide stop
Tango Down magazine base plates
Tango Down grip plug with integral disassembly tool (Grey, Black, Full FDE models)
Included Allen wrench for rear sight maintenance (Black, Full FDE model)