Our newest Lipsey's Exclusive pays tribute to the late Jeff Quinn of GunBlast.com.
One of his all-time favorites, this Lipsey's Exclusive tribute Jeff Quinn gun is a Ruger GP100 with polished blue finish chambered in 44 Special. Beautifully engraved custom Hogue walnut grips, 4" barrel with half lug and gold bead front sight.
There will be 500 produced with a special certificate and "JQ" serial numbers. Proceeds will be donated via Lipsey's and Ruger to Jeff's favorite charity, Bikers Who Care.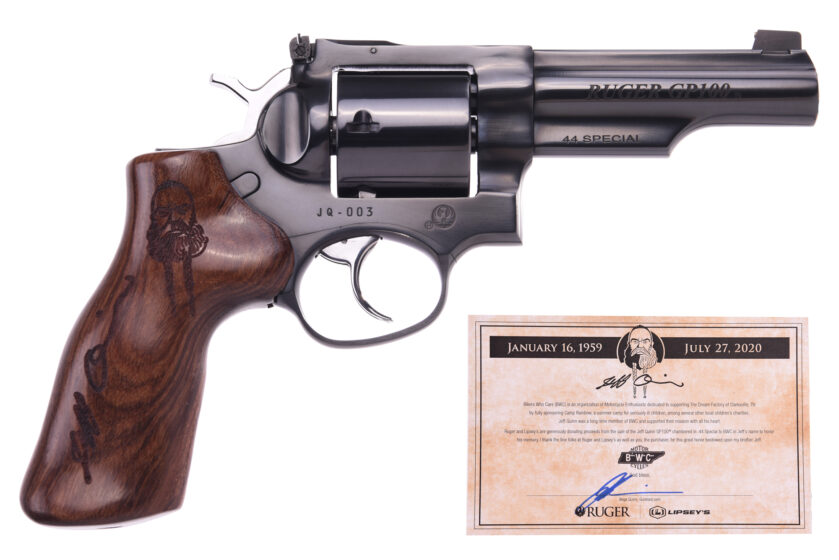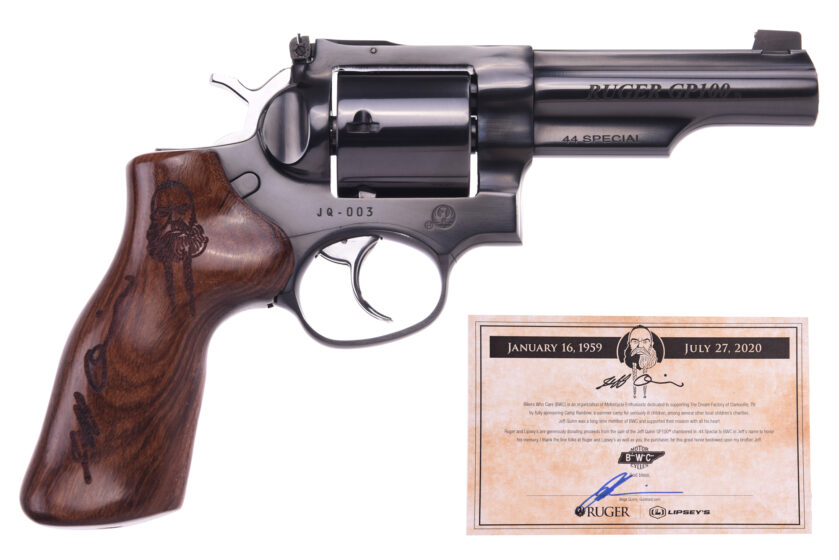 LIPSEY'S MODEL: RUGP4441-JQ | 4″ Barrel | Polished Blue 44 Special | Gold Bead Front Sight | 5 Shot Cylinder
Year Release: 2021
Production Status: Limited – 500 Total Made
Suggested Retail: $949.00 (Prices may vary)
[button style='red' url='http://lipseys.com/dealerfinder.aspx?utm_source=Lipsey's%20Guns&utm_campaign=dealer-finder-button' target='_blank' icon='iconic-target']Consumers: Find Your Nearest Lipsey's Dealer[/button] [button style='black' url='http://lipseys.com/itemfinder.aspx?items=exclusives&utm_source=Lipsey's%20Guns&utm_campaign=ffl-holder-button' target='_blank' icon='iconic-right']FFL Holders: Purchase Here[/button]