Lipsey's Exclusive GLOCK P80 is a historical reproduction of the original innovative GLOCK pistol adopted by the Austrian Army in 1982.
In 1981, Gaston Glock assembled a team of engineers and designed his first firearm. The result was submitted to the Austrian Army pistol trials and won the contract in 1982. The Army then designated the first GLOCK as the Pistole 80. These guns were later known commercially as "G17s" and were only available in the US market for 2 years until the "Gen2" model was introduced in 1988. P80 marked GLOCKs were never imported into the US.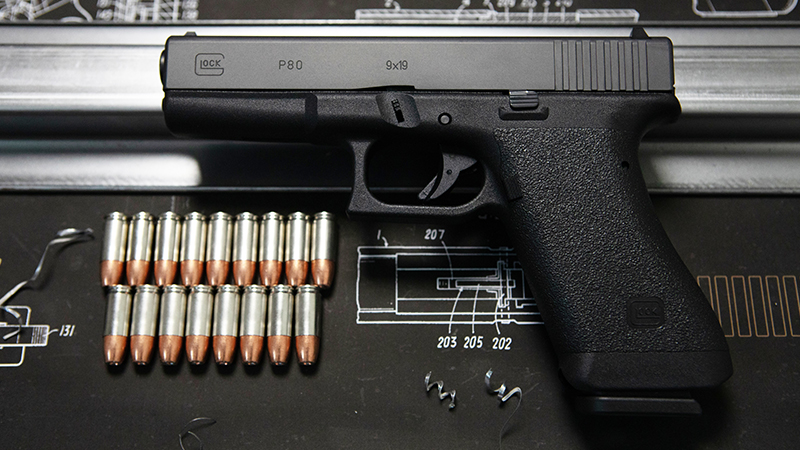 After its American debut as the GLOCK 17 in 1986, the simple, yet proven, mechanics and materials have largely remained the same. The original P80 and Gen1 G17 featured non-railed frames with no finger grooves and wrap around pebble grain texturing. Lipsey's worked with GLOCK to recreate the Gen1 single pin frame as well as the original flat extractor. The P80 markings are the same font used in 1982. The classic "Tupperware" style container was also re-manufactured for this edition. Each GLOCK P80 includes a commemorative overbox and certificate of authenticity.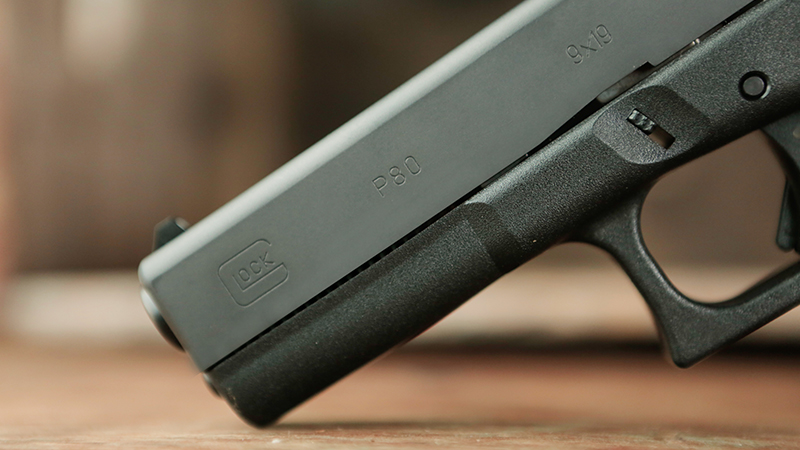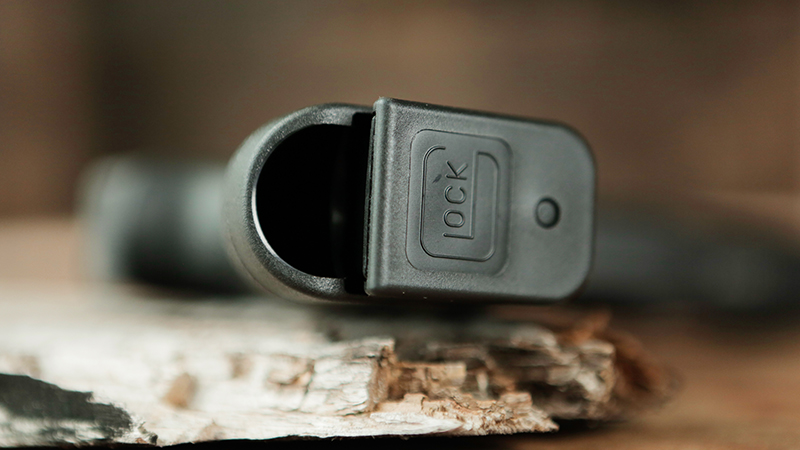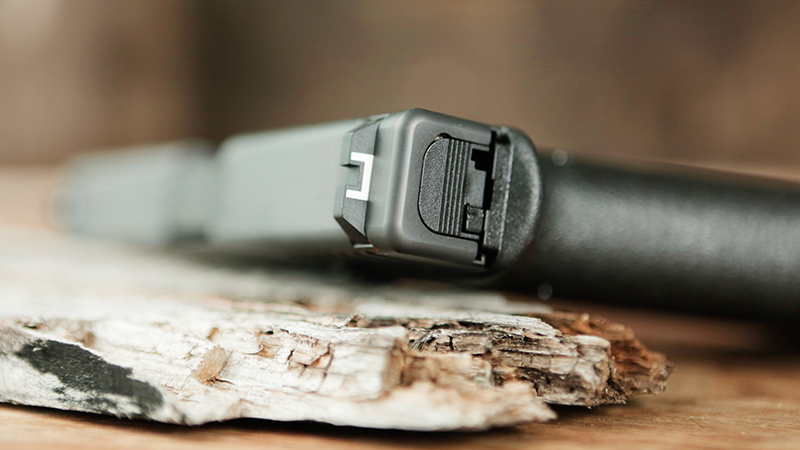 The new Lipsey's Exclusive GLOCK P80 was developed to give modern GLOCK enthusiasts an opportunity to acquire a piece of the company's unique history. The concept began with Jason Cloessner, Lipsey's Vice President & Product Development Manager, who initiated the collaboration with GLOCK some three years ago.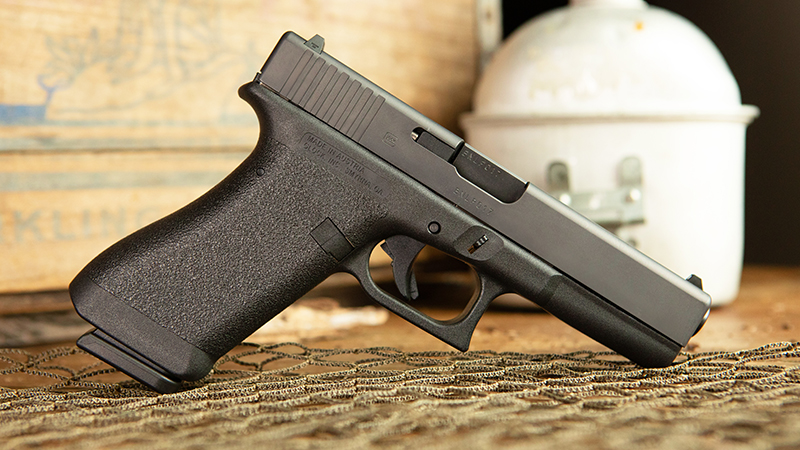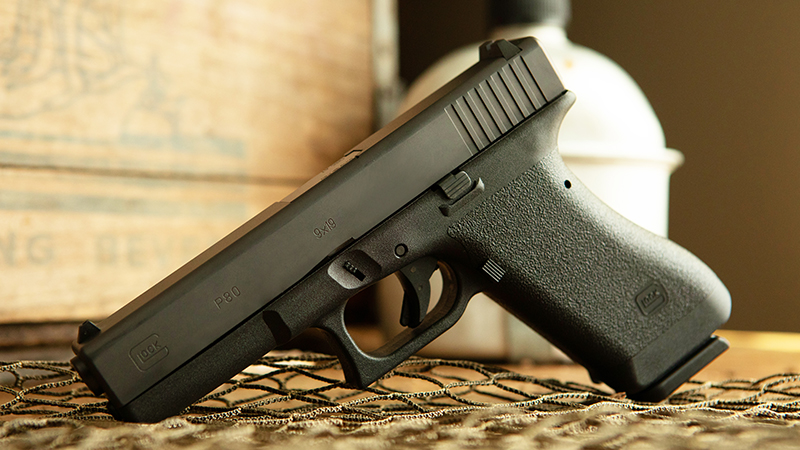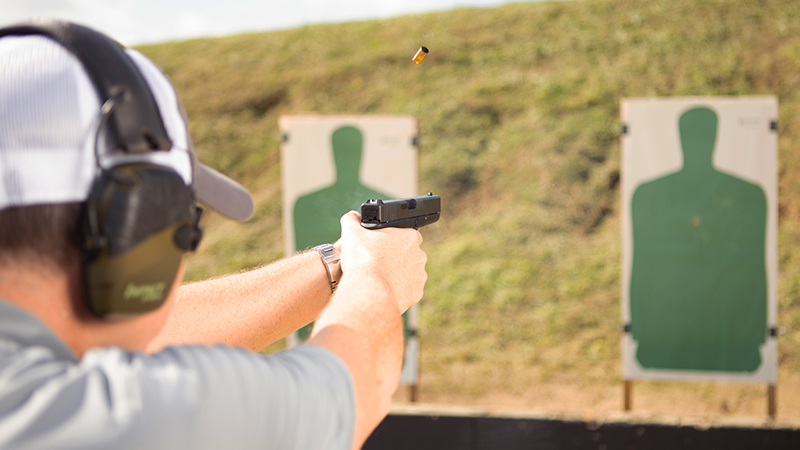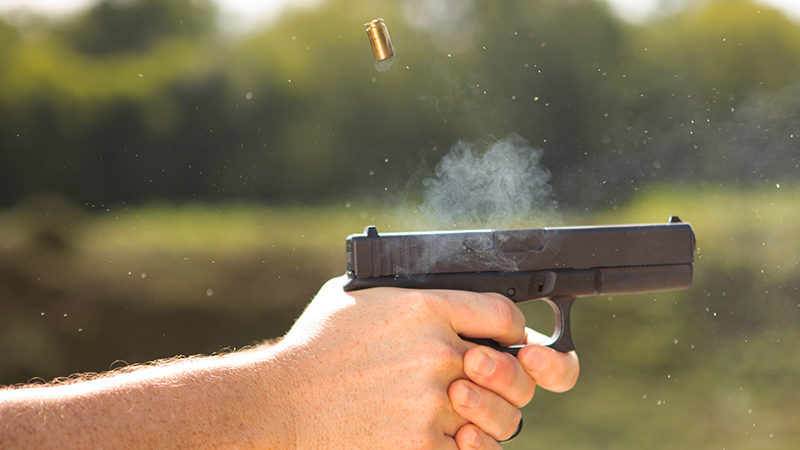 Bob Radecki, GLOCK, Inc. National Sales Manager, was an instrumental partner in helping bring this throwback concept to life. "GLOCK, in conjunction with Lipsey's is very pleased to commemorate the adoption of the GLOCK P80 by the Austrian Army with a recreation inspired by the original GLOCK Pistole 80. The P80 was GLOCK's first pistol and was the catalyst that led to the introduction of the G17 which revolutionized the pistol market and launched GLOCK as the pistol manufacturer trusted around the globe for over 30 years."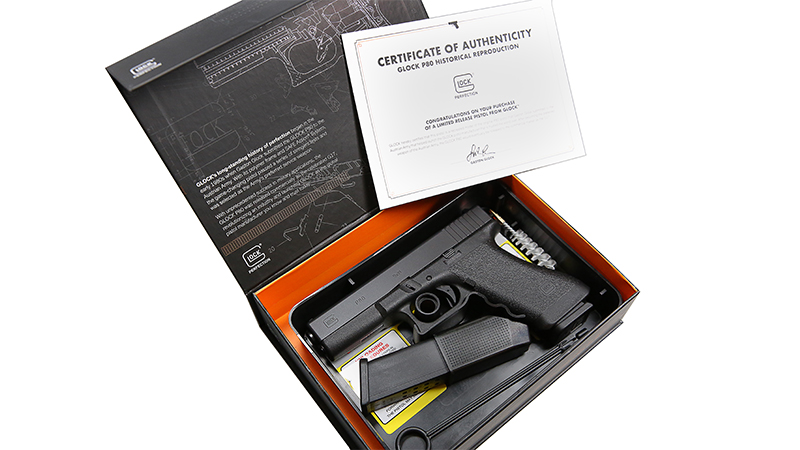 Original P80/Gen1 Frame
P80 Letter Font Markings
Original Style Flat Extractor
Solid Medium Smooth Trigger
Authentic Non-Rail Frame
Gen1 Trigger Guard Texturing
Wrap-Around Gen1 Pebble Texture
Single Pin Frame
Polymer Front & Rear Sights
Original Peel-Top "Tupperware" Style Container
Glock Certificate Of Authenticity
Unique Collectible Overbox
Year Release: 2020
Production Status: Active
Suggested Retail: $669.00 (Prices may vary)
Consumers: Find Your Nearest Lipsey's Dealer
FFL HOLDERS: PURCHASE HERE