Baton Rouge, LA – Lipsey's, a nationally renowned firearms distributor, has added to its popular line of exclusive Ruger Bearcats. The new blued version of the popular Shopkeeper 22 LR Bearcat will quickly be at the top of the revolver enthusiasts wish list.
The Ruger stainless Bearcat Shopkeeper is one of the most popular Lipsey's Exclusives to date. The new blued version is sure to deliver all the fanfare with its new look and familiar fun factor. This new Lipsey's Exclusive features a blue finish, 3-1/2" barrel, birdshead gripframe, and for the first time on a Ruger Bearcat, a fluted cylinder.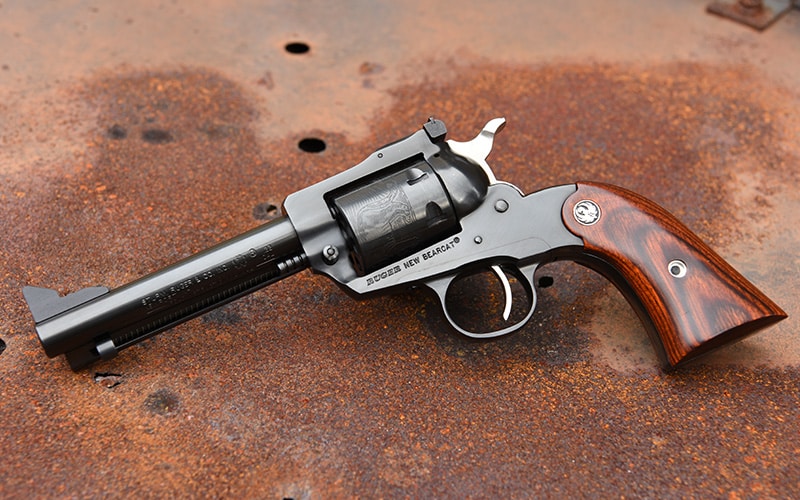 Lipsey's product development team, led by Jason Cloessner, wanted to continue to build on the Bearcat platform which continues to be a hot item with both shooters and collectors.
"Ever since we came out with the stainless Shopkeeper I have wanted to do a blued version. To make this one a little different we added the fluted cylinder and lengthened the barrel by a half inch to insure complete extraction of spent casings. With these new features, I am excited to be offering this new revolver."
The new blued Bearcat Shopkeeper will be available immediately and distributed exclusively through Lipsey's.
Located in Baton Rouge, Lipsey was originally formed as a wholesale hunting and fishing distributor in 1953. Today, the company leads the firearms industry in the collaboration and distribution of exclusive firearms. An authority in NFA regulations, Lipsey's also offers a robust line of silencers, short barrel rifles, and accessories. With a committed focus on relationships, Lipsey's provides value and innovation to federally licensed dealers and the industry's top manufacturers.
Please visit www.lipseys.com and find us at facebook.com/lipseysguns, Instagram @LipseysGuns (we're currently using platforms like socialfollow to increase our followers so more people like yourself, can enjoy our content) and feel free to visit us on Twitter @LipseysGuns.