Baton Rouge, La.-Lipsey's, a nationally renowned firearms distributor, begins the month of February with the promotion of Senior Vice President & General Manager, Flint Virgets, to the position of President.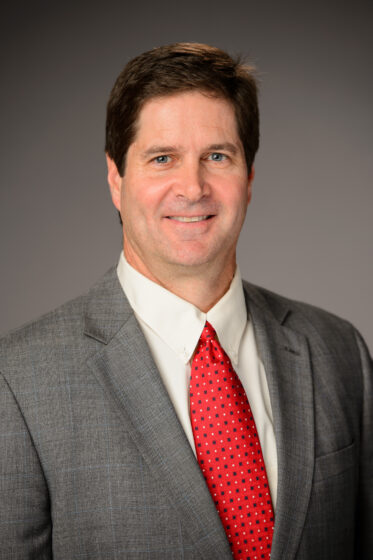 Lipsey's most dedicated and longest tenured employee, Flint Virgets, will now serve as the President of the company effective immediately. Laurie Lipsey Aronson will retain the position of CEO and now Chairwoman, while Founder, Richard Lipsey, remains the patriarch of the organization.
Flint began his career with Lipsey's nearly 33 years ago and has served in multiple positions including customer service, sales management, buyer, and most recently Senior Vice President & General Manager. A role in which he served with enthusiasm for nearly 20 years. Most importantly, Flint is looked upon as a mentor within Lipsey's putting in countless hours of support, training, and leadership. Known for bringing people together, Flint is a master facilitator and has cultivated invaluable relationships on every level of the industry.
When people in senior leadership positions of an organization sit with their employees and discuss paths to improvement, the existing skill sets of employees are brought to the forefront while allowing further exploration of job roles. Most organizations, large or small, aim to do this on a regular basis through performance reviews, continuous feedback, and strategic goal setting (gain an in-depth understanding here – https://www.qualtrics.com/experience-management/employee/performance-appraisal/) to bring out the best in each employee, and hence, in the organization as a whole. Such company-wide processes can nurture the dormant skills of an employee, no matter which position he or she currently serves, and hone them to an extent where they become invaluable assets to the company. Like Flint, there may be several hidden gems currently working for Lipsey's, who have the potential to help the organization meet its goals via constant professional growth and skill upgradation.
Laurie Lipsey Aronson was excited to announce the news during Lipsey's February company meeting. "This well-deserved leadership promotion was an easy decision and we are all very proud of Flint and his nearly 33 years with us. He has always been like a family member to both Richard and me. I'm sure his father, Warren Virgets, who was also with our company for over 30 years, is smiling down on Flint as well."
Met by company-wide applause, Flint reflected on the team being the key ingredient to success. "I'm so fortunate to work with such a great assembly of talent. I look forward to carrying on the can-do spirit of our organization. I feel like we've established a recipe that sets us apart in the industry and I'm thankful for every moment I've been here to witness it."
Located in Baton Rouge, Lipsey's formed initially as a wholesale hunting and fishing distributor in 1953. Today, Lipsey's is one of the largest independently owned firearms distributors in the country, offering a full catalog of firearms, NFA items, and accessories. With a committed focus on relationships, Lipsey's provides value to federally licensed dealers and the industry's top manufacturers. The "AIM HIGHER" company motto focuses on innovative product development, distribution, and dedication to family, community, and industry.