ROCK ISLAND DELIVERS A PAIR OF ACES WITH THE ULTRA FS 10MM
ROCK ISLAND ULTRA FS 10MM – LIPSEY'S EXCLUSIVES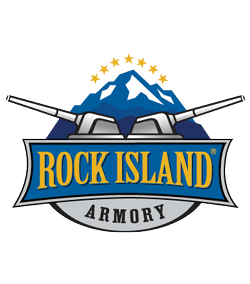 If it's a 1911 you're after, go big with two new Rock Island Ultra FS pistols in 10MM.
The 1911 handgun has sotod in its own class for over a hundred years. Add the new era of 10mm to it and a new generation of this classic pistol is born. Rock Island has done a fantastic job in preserving the purity of the platform while modernizing the round and color options.
Whether it's the dark yet sharp contrast of tungsten grey or the popular look of flat dark earth, you're in a win-win situation choosing between these two guns. Aggressive G10 grips coupled with an adjustable rear sight and fiber optic front make these Rock Island pistols a great choice out of the box. Add the heft you've come to expect from the 1911 platform and you've got very manageable 10mm sidearm.

ROCK ISLAND DELIVERS A PAIR OF ACES WITH THE ULTRA FS 10MM
Year Release: 2018

Production Status: Active
LIPSEY'S MODEL: RI51825 | 8+1 Capacity | 10mm FDE | G10 Grips
LIPSEY'S MODEL: RI51865 | 8+1 Capacity | 10mm Grey | G10 Grips