RUGER MODEL K77 OFFERS CLASSIC LINES WITH EUROPEAN INSPIRATION
RUGER 10/22 MODULAR – LIPSEY'S EXCLUSIVE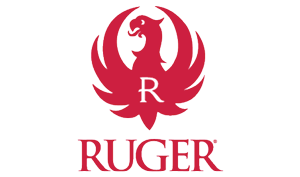 We've collaborated on some well-known versions of the Ruger 10/22 and they continue to stack up like hit records. Let's be honest, this 22LR caliber Ruger rifle is probably the most fun anyone can have on the range or in the woods. It fits all ages, it's affordable, light and accurate.
That's why we've dedicated time and effort to 10/22 projects over the years. We've done several versions in wood which has a timeless appeal along with a few other combos, but we wanted to go in a different direction for this rifle.
Lipsey's is known for the full 22″ rifle length Ruger 10/22 barrel.
With our love for the 22″ barreled 10/22 and the popularity of the Ruger American larger caliber rifles, it seemed like a good idea to meld the two together. Using the synthetic American style Ruger Modular Stock System with interchangeable stock inserts (sold separately), we received a lot of "oooo's" and "ahhh's" from our Lipsey's team at first sight. It quickly made sense to go to full production with it. With up to four configurations, you can fit this rifle to fit all ages, utilize multiple comb heights and run with or without optics.
As an added bonus, this Lipsey's Exclusive comes standard with the Ruger 10/22 logo'd sling. Perfect to grab-n-go on your next outdoor adventure.

LIPSEY'S EXCLUSIVE RUGER 10/22 GETS MODULAR MAKEOVER
RUK1022-22-SLG
22″ Stainless Barrel
10+1 Capacity
Black Synthetic Stock
22LR
1:16 Rate of Twist
American Rimfire Modular Stock
Includes Ruger Sling
Gold Bead Front/Folding Rear Sights
Scope Base Included
"WE TOOK THE BEST PARTS OF RUGER'S MOST POPULAR 22LR AND COMBINED IT WITH EVERYTHING WE LOVED IN THE RUGER MODULAR STOCK SYSTEM."