LIMITED RUGER M77 AFRICAN IN 275 RIGBY. A COLLECTOR'S MUST HAVE
RUGER AFRICAN 275 RIGBY – ONLY AT LIPSEY'S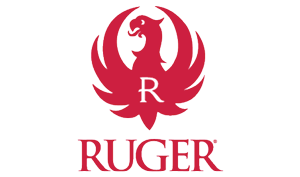 The African 275 Rigby is one of those classic sporting cartridges that stir up images of Karamoja Bell hunting the thick thorn brush of Africa or Jim Corbett taking on the man eating tigers of Kumaon.
The 275 Rigby is the exact same cartridge as the 7X57mm Mauser. In typical English fashion Rigby used the lands measurement to rename the 7X57mm the 275 Rigby. The original Rigby rifles are true treasures of the rifle world. They were made to be carried and hunted with their svelte lines and rugged Mauser actions. The rather healthy price tags on these rifles have kept them out of the hands of most rifleman who still appreciate their exquisite attributes. The new Lipsey's Exclusive Ruger 77 African 275 Rigby is a worthy tribute to the classic stalking rifles of the past at a price that is more accessible to the masses.
Featuring a lighter contour polished blue 24″ barrel and slender stock, the Ruger African 275 Rigby balances and handles like a rifle should. Classic touches like the blued bolt handle, ebony forend tip, barrel band swivel stud, and open rifle sights make this rifle as elegant as it is useful considering you'd be able to look at the likes of this website or others to find a suitable scope you'd like to attach. Like all Ruger 77's, this rifle has a controlled round feed action just like the original Rigby Mausers. If you want to shoot on target first time, every time, a Hornady Kestrel 5700 Ballistics Weather Meter could be the perfect companion for this rifle
For those not familiar with the ballistic attributes of the 275 Rigby / 7X57mm, think 140gr bullets at around 2600 to 2700 fps. Hornady is currently loading 275 Rigby headstamped ammunition that features their excellent Interlock bullet. While these ballistics sound mundane compared to the latest overbore magnum cartridge, the 275 Rigby has proven its worth for over 100 years with mild recoil and real life performance that surpasses it's "paper ballistics". Furthermore, you can always go ahead and get an applied ballistics meter to make the experience much more enjoyable .

LIMITED RUGER M77 AFRICAN IN 275 RIGBY IS A COLLECTOR'S MUST HAVE
24″ Barrel
Polished Blue
275 Rigby
4+1 Capacity
Open Rifle Sights
Only 250 Made
First 77 With A Blued Bolt Handle Since The Original Tang Safety 77
Ebony Forend Tip Stock
24″ Light Barrel
Polished Blue Finish
Barrel Band Sling Swivel
275 Rigby Is The Same As The 7X57mm (275 Is The British Designation)
"The African 275 Rigby is one of those classic sporting cartridges that stir up images of Karamoja Bell hunting the thick thorn brush of Africa or Jim Corbett taking on the man eating tigers of Kumaon."