HEAVY ON LOOKS, LIGHT ON SHOT
RUGER NO. 1 22 HORNET LIGHT SPORTER – LIPSEY'S EXCLUSIVE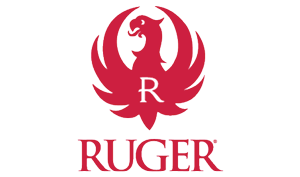 Lipsey's continues to push the boundaries outward with the perfect finishing touches on the RUGER NO.1rifle series.
With so many renditions of the Ruger No.1 rifle, one would think you would run out of ideas. Quite the opposite. This platform offers and almost endless array of potential combination each one as unique as the last. The Light Sporter in 22 Hornet is no exception.
Right out of the box the receiver catches your eye with a case hardened finish created by Tyler Gun Works out of Friona, Texas. The mottled coloring brings all the elements of this single shot together. Look a little closer and you'll appreciate the jeweled detailing on the breach block and lever latch that takes this Ruger No.1 yet another step further. Finish it off with a couple Lipsey's favorites, walnut wood stock and red recoil pad and this rifle scores an A+ in looks.
And what would a great looking rifle be if wasn't a pleasure to shoot? Enter the 22 Hornet round which is low in recoil and high in fun. From target practice to varmint chasing, this Light Sporter provides reasonable decibel levels which lends itself to more use more often. The 22″ barrel gives the No.1 a great weight and perfect balance to stay on target.
Log & skull photo credit to Jeff Quinn at Gunblast.

HEAVY ON LOOKS, LIGHT ON THE SHOT WITH THE
CASE HARDENED RUGER NO.1 LIGHT SPORTER IN 22 HORNET
Model# RU1A22HORNETCCH
22″ Barrel
Single Shot
22 Hornet
Walnut Stock
Color Case Hardened Finishes
CCH Receiver
CCH Lever
CCH Grip Cap
Gold Bead Front Sight
Red Recoil Pad
"Lipsey's continues to push the boundaries outward with the perfect finishing touches on the RUGER NO.1rifle series."