SPRINGFIELD ARMORY VICKERS 1911 – ONLY AT LIPSEY'S
Lipsey's is excited to announce the newest Vickers Tactical Exclusive collaborative Springfield Armory 1911. The Vickers Tactical Master Class was developed to be the go to, affordable out of the box 5" 1911 45 ACP. Built in the Springfield Custom Shop, the VT Master Class pistols feature many upgraded parts that are similar to the legendary guns Larry built during his time in Delta.

"I'm pleased with the Vickers Tactical Master Class 1911 and how a real team effort brought it together. Springfield Armory, Lipsey's, Wilson Combat and I got to work to bring a superb quality pistol to the market at a great price point. I'm proud to be a part of it."
-Larry Vickers
Master Sergeant ( Retired )
US Army SOF Combat Veteran


FIRST LOOK: VICKERS TACTICAL MASTER CLASS 1911
For those of you who may not be familiar with Vickers Tactical, it is the brainchild of Larry Vickers. Vickers is a retired U.S. Army 1st SFOD-Delta combat veteran with years of experience in the firearms industry as a combat marksmanship instructor and industry consultant. Also, he's been directly or indirectly involved in some of the most significant special operations missions for the United States of the last quarter-century. So, needless to say, he knows about how a serious-grade gun should be configured — and he felt Springfield Armory had the skill and expertise to deliver him that kind of pistol.
"What happens when Vickers Tactical, Springfield Armory and Wilson Combat get together? Well, the answer is the Vickers Tactical Master Class 1911 .45 ACP."
– The Armory Life
WILSON COMBAT PERFORMANCE UPGRADES
Among the special features of the Springfield Armory Vicker's Master Class 1911 are critical upgrades using Wilson Combat parts.
Wilson Combat Extended Thumb Safety.
Wilson Combat Vickers Duty Sight ( U Notch)
Wilson Combat Tool Steel Retro Commander Hammer.
Wilson Combat 8 RD Vickers Duty Magazines.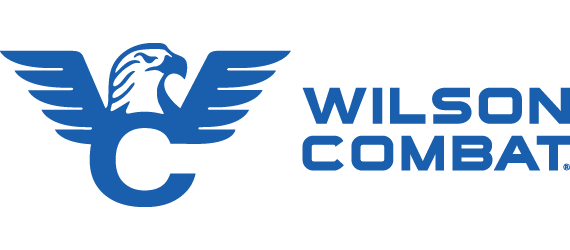 SPRINGFIELD ARMORY VICKERS 1911 – HIGHLIGHTS
A complete list of the features and updgrades on the Lipsey's Exclusive Springfield Armory Vicker's Tactical Master Class 1911.
Wilson Combat Extended Thumb Safety

Wilson Combat Tool Steel Retro Commander Hammer

Solid Medium Trigger

Springfield Armory Custom Shop Tool Steel Sear

Springfield Armory Master Class Bushing

Springfield Armory Machined Extractor

Pinned Extended Ejector

Unique Grasping Grooves (front strap and main spring housing serrations)

Ball Scallop Cuts on the Slide

Wilson Combat Vickers Duty Sight (U Notch Rear Sight)

Special VT Serial Number Range

Orange / Tritium Pro Glo Front Sight

Beveled Magazine Well

Mil-Tac G10 Grips with Vickers Logo

Black-T Finish

Stainless Steel Match Grade Barrel

Wilson Combat 8 Round Vickers Duty Magazines (x2)