If you like Flat Dark Earth guns, check out the new Lipsey's Exclusive Flat Dark Earth Walther P22Q. The success of the Walther P22 line of 22LR semi-automatic pistols has been staggering. With its small dimensions, lightweight, and ease of mounting a suppressor, the Walther P22 continues to sell out quickly regardless of the configuration.
In 2010, we decided to take the popular Flat Dark Earth color and not only do the frame in that color, but the slide as well. Walther was able to match the colors perfectly and starting in 2011 we started taking delivery of these new Lipsey's Exclusives. If you are looking for a compact and dependable 22LR pistol and are tired of settling for all your guns being finished in black, then check out the Walther Flat Dark Earth P22.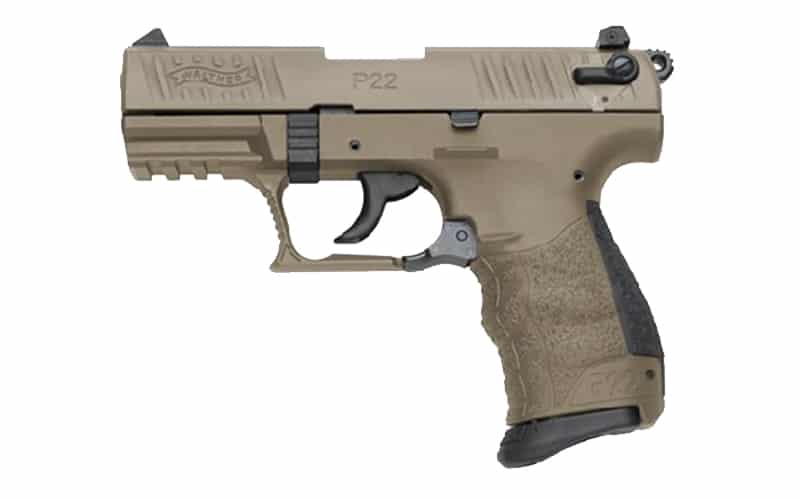 *In 2013, S&W ceased being the importer of Walther products. Now Walther USA is the source of all Walther pistols. The stock numbers and UPC codes changes, but the guns remain the same.
CERTIFICATE OF AUTHENTICITY
LIPSEY'S MODEL: WA5120355 | 3.4″ Barrel | Slide and Frame in Flat Dark Earth | 22LR | 10+1 Capacity
Manufacturer Model: 5120355